Federico Borlandelli
"Rossini Bequested Music in my Blood"
Time to read: 4 min.
Italian musician, editor, author, and fashion designer Federico Borlandelli is a great-great-grandnephew of the famed composer Gioachino Rossini and a descendant of Maestro Marco Castoldi, one of La Scala's most renowned pianists in the early 20th century. Federico Borlandelli resides in Varna, developing his own clothing line, overseeing a music agency, and serving as a consultant in the music industry. A year ago, he published his debut thriller, "The Island of the Black Rocks," and is presently penning a new crime novel set in Bulgaria.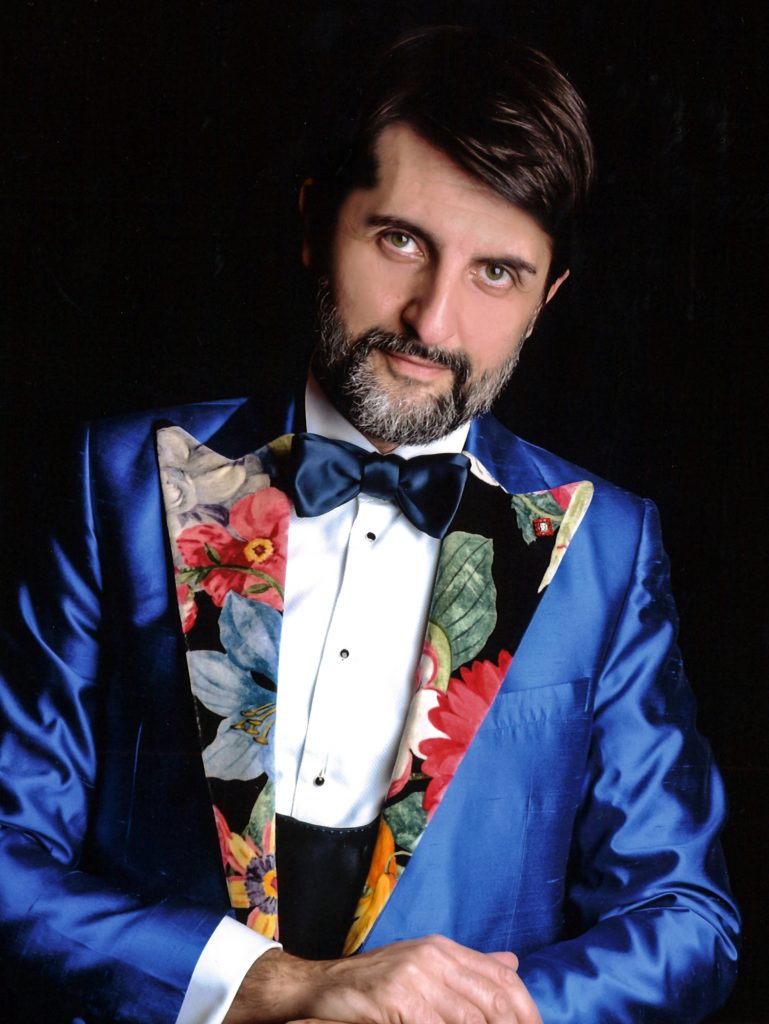 Signor Borlandelli, you are a descendant of the great Rossini. How do you preserve the musical heritage of the esteemed Italian composer?
In my family, everyone is a musician. Through my mother's side, I am the great-great-grandnephew of Gioachino Rossini. My grandparents were pianists. My maternal great-grandfather, Sigismondo Gillardi, was among those who reconstructed the Milan opera theatre La Scala after the war. His name is inscribed on a commemorative plaque on the building as a token of gratitude. My other great-grandfather was the celebrated pianist at La Scala, Maestro Marco Castoldi, who was friends with Mascagni and Puccini. My entire maternal family is intimately linked to music, while my father's side comprises skilled merchants. Immersed in music, theatre, and operas throughout my childhood, I began playing the piano at five, studying music and opera singing.
I want to underscore, however, that I have never paraded my familial ties to the great Rossini, and it is not what has made me into the person I am. Abroad, people tend to be more interested in the legacy you create with your own hands, mind, and heart rather than by your ancestry.
Do you have any personal items from Rossini that you cherish?
Oh yes, these are items that are passed down from father to son. I would be delighted one day to have my son to whom I could pass on these relics. Perhaps one day, they will end up in a museum. I have a small hat of Rossini's, a pair of gloves, a small notebook, and something precious—an original music sheet. This is the music for a song written in Rossini's own hand. This family relic is our greatest treasure and is framed as a memento for future generations. However, the most precious thing for me is that Rossini has bequeathed music in my blood.
Apart from being a genius composer, Rossini was a great culinary artist, referring to haute cuisine as "two branches of the same tree." Ministers, ambassadors, and aristocrats dreamt of attending his receptions because he would personally prepare the exquisite dishes. Have you inherited Rossini's culinary gift?
As a child, my grandfather cooked meals at home using Rossini's recipes. It makes sense since the aptitude for such things is likely passed down genetically. I have an interesting story related to this. Here in Bulgaria, a friend invited me to their home for dinner. I was amazed when I discovered all the dishes were prepared using Rossini's original recipes. My Bulgarian friend had prepared this wonderful surprise, which I will always treasure. It was a truly heart-warming experience for me.
One of your greatest passions is literature. You have also been a stylist, editor, and magazine director.
For 43 years, I have been involved in music, which is my life, and for 30 years, I have worked in the fashion industry. I began modeling at the age of 17. Subsequently, I worked as a stylist and editorial director of a fashion magazine. Last year, I published the book "The Island of the Black Rocks," which I penned in Portofino, Italy, and the Bulgarian village of Preseltsi. Mr. Lyuben Dilov Jr. served as my editor. The thriller unfolds in Canada and the Netherlands. Three months ago, I began writing my second book, set in Bulgaria. I genuinely hope the readers will enjoy it.
You have visited Shumen on several occasions. Will you organize another cultural event in Shumen, like the 2019 event Opera Under the Stars?
I trust the warm feelings between Shumen's residents and me are mutual. I came to this historical city to create something beautiful, and I believe we accomplished it. Last July, we organized a splendid opera at the "Creators of the Bulgarian State" monument. It culminated in a grand opera gala. I would like to establish a musical opera festival at the Shumen's Monument. Regrettably, the COVID-19 pandemic has hindered the organization, but it is not too late. I am ready, know what needs to be executed, and am eager to begin preparations.
An abridged version, translated into English from the original article published in Argent BG "Late Summer" (Fall 2020 Issue).