Time Unlockz NFT Collection
ARE YOU READY TO UNLOCK THE POWER OF TIME?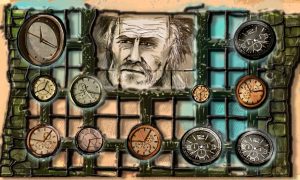 Time Unlockz is the first of a series of exclusive NFT collections introducing the highly symbolic figure that is Time. This collection offers entry into our ever-expanding universe connecting holders to distant forgotten worlds and enthralling new horizons. Time Unlockz will feature deeply layered worldbuilding related to the concept of Time and man's quest to understand it–including intense visuals and provocative storytelling.
Exclusive perks for those who own and hold any of the NFTs from the original Masterwork collection.
ROADMAP
Exclusive perks for those who own and hold any of the NFTs from the original Masterwork collection, including airdrops of future NFTs that in turn have the power to unlock additional doors within the Vault of Time. What is the Vault of Time, you ask? You'll have to hold to learn…
Time Unlockz: Stage 1
First buyers get a print copy of the original (non-animated) with artist's signature (as long as we can ship it to you)
Digital certificate of authenticity for initial buyers
All initial holders will receive a free subscription to the exclusive Argent Publications app for one year
The first 30 sold will also get Argent's 2022 luxury wall calendar
Time Unlockz: Stage 2
Holders will receive a free digital download of the Time Unlockz storybook, to be released later this year (2022)
Holders will receive additional free NFTs associated with the release of the Time Unlockz storybook 

Time Unlockz: Stage 3
Release of interactive stories that unlock the mysterious past and open a fascinating door into the future
Additional perks for holders of the Time Unlockz collection
WHY THIS PROJECT IS COOL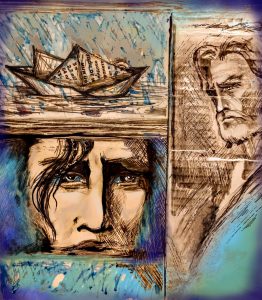 Since the dawn of Time, humanity has been wrestling with the concept. We have sought endlessly to define it, measure it, to put strict parameters around it, or to chase and encapsulate it.
Time, however, is but a construct of human perception. Because of this perception, we allow Time to entrap us; to send us down paths that at various points feel fleeting, or at other instances feel like an eternity. So often we are stuck in imaginary loops and we fail to see that, in fact, we have become prisoners of our own temporal making.
In today's digital age, we humans are at a crossroads. Now we are challenged to renegotiate our relationship with Time. Time no longer has to be about a 9-5 in an office… Time no longer is about the miniscule experience of something exotic over the course of a week or two-week vacation…
Time… is what you make of it.
This project offers a creative canvas where different voices, styles, genres, media, and even centuries intersect and meaningfully converse
It brings together a number of highly talented artists and writers united in their passion to create a unique visual–and timeless–storytelling experience.
It also offers a window into the award winning independent publisher Argent Publications, and its mission to bridge thoughts, concepts, and technology. 

ABOUT ARGENT
Argent Publications is a rapidly expanding digital brand and recipient of a prestigious European Union grant for dynamic publishing.
Our Mission
Innovate the way creative works are published, accessed, and experienced by the global audience, increasing their mobility across platforms and channels.

Transform the single-media narrative into a multimedia narrative, promoting a love for literature, history, art, and culture in a digitally dominant era.

Eschew literary elitism, inspiring people from different backgrounds and areas of interest to engage creatively and intellectually where they otherwise might not typically do so.
Perhaps most importantly, we strive to increase the audience for original works, especially those produced in less popular languages, and ensure the long-term economic potential for authors, artists, and creative minds.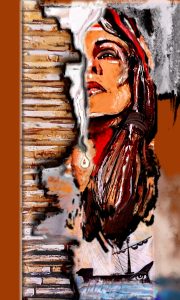 ABOUT THE ARTIST
Panayot Kaludov is an award-winning stage director, TV personality, and visual artist specializing in woodcraft and hand drawn artwork. He has staged over 40 plays for adults and children, co-authored and hosted two original programs for a local television channel, and has released 12 art exhibitions of various themes and techniques.
Time—the most prevalent and abstract of characters in everyone's life—is a major theme in Kaludov's works. "Time," asserts the artist, "is neither here nor there, yet we humans seem most consumed by it. We try to measure and put our limiting constraints around it… we chase it or try to cheat it… we frequently compete with it… we often try to delay it… we foolishly ignore it until it is too late… and sometimes, if we're brave enough, we succeed in befriending it to enjoy fully the time we're given."