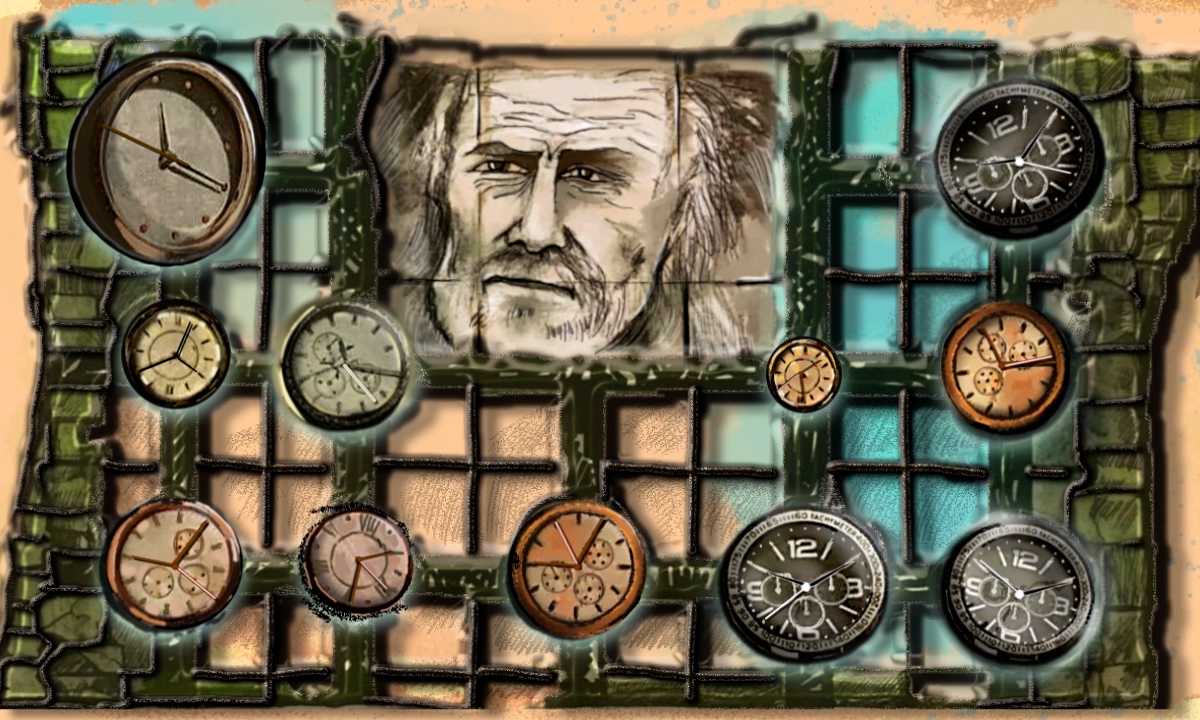 ABOUT
"Ya'll go have fun" were the final words my mom–or Mama Reynolds, as we often called her– said before she passed away last May. Her spirit and zest for life have served as the inspiration for Time Unlockz, Argent's entrance onto the NFT scene with something deeply personal that ties into our larger creative vision. 
Time Unlockz is a unique collaboration between Argent Publications and Bulgarian artists Panayot Kaludov, who together have joined forces to create a limited NFT collection featuring deeply layered visual storytelling related to the concept of Time and our quest to understand it.
It is just the kind of collection Mama Reynolds would have loved. 
Each work tells a story that in some way celebrates or illuminates life. Its ups and downs, the winding roads we all walk upon as we tread the course of our own individual existences, and how we wish ultimately to map meaning onto the time we are given.
ARE YOU READY TO UNLOCK THE POWER OF TIME? 

"Time is the substance I am made of. Time is a river which sweeps me along, but I am the river; it is a tiger which destroys me, but I am the tiger; it is a fire which consumes me, but I am the fire."
-Jorge Luis Borges
Time. Since the dawn of humanity, man has been wrestling with the concept. We have sought endlessly to define it, measure it, put strict parameters around it, or chase and encapsulate it. 
Time, however, is but a construct of human perception. And while no one ultimately knows when their time will come, we each have a responsibility to ourselves to not go out with our songs unsung. 
So, how much time are YOU willing to gamble?

WHAT LIES AHEAD?
The collection will result in the creation of a multimedia storybook, The Geometry of Time, consisting of powerful tales about Time and man's quest to conquer and understand it. As part of Argent's overarching initiative to build a bridge where different styles, genres, and voices intersect and meaningfully interact, this volume will be developed in close collaboration with worldbuilders from different cultural backgrounds, countries, and creative fields.
In the first world-building exercise of its kind, selected storytellers will work with Argent's creative team and our NFT patrons in developing something amazing and, well, timeless. (to be released at the end of 2022).
WHAT'S IN IT FOR YOU? 
You mean, besides the intrinsic value of owning an original multilayered piece of art from our very first NFT collection? Okay, let us reveal some of it.
Holders who buy into this project and hold a unique NFT get voting rights toward deciding which writers, visual artists, gamers, etc. are solicited for

The Geometry of Time

storybook.

Holders receive a free digital download of the storybook.

Holders of the original collections are additionally granted exclusive access to all of Argent's content, including digital galleries and future publications. 

Each initial buyer and original holder will be dropped a free NFT Argent Herald avatar (to be released later this year). NFT Heralds get

exclusive membership into the Herald Assembly, a body of patrons who collectively represent the next evolutionary step in dynamic publishing.

This means that as a Herald you will be integrated into the larger framework of Argent Publications and its efforts to build a dynamic community that will expand the new frontiers of storytelling, all the while capitalizing on your investment upon the successful launch of our projects. 

And because we're here for the long run, original holders will also be granted free entrance to the Herald & Sword Interactive Storytelling Platform – Argent's ultimate vision and the overarching project currently in development, giving our audience the ability to explore distant forgotten worlds and enthralling new horizons.
TIME UNLOCKZ UNLOCKABLE CONTENT
A print copy of the original (non-animated) with the artist's signature.

Digital certificate of authenticity for initial buyers.

All initial holders will receive a free subscription to the exclusive Argent Publications app for one year.

The first 40 sold will also get Argent's 2022 luxury wall calendar.
ABOUT ARGENT PUBLICATIONS
Argent Publications is an independent publishing enterprise specializing in meaningful stories told through bold voices and dynamic mediums. 
This movement was spearheaded by Julieta Kaludova and B.G. Reynolds, two crazy cowhands bridging the gap between Texas and Bulgaria, committed to inspiring people from different backgrounds and areas of interest to engage creatively and intellectually where they otherwise might not typically do so. 
In 2019 we received a prestigious European Union grant for an innovative digital startup in the publishing field.
Our Mission:
To innovate the way independent creative works are published, accessed, and experienced.
Our Vision:
To expand the frontier of multidimensional storytelling where different styles, genre, media, voices, and centuries intersect and meaningfully interact. 
Our legacy will be our support of independent publishing and the fair remuneration for visual artists, authors, and storytellers of all varieties, thereby raising the bar for what is possible for creative minds the world over.
ABOUT THE TIME UNLOCKZ ARTIST
Panayot Kaludov is an award-winning stage director, TV personality, and visual artist specializing in woodcraft and hand-drawn artwork. He has staged over 40 plays for adults and children, co-authored and hosted two original programs for a local television channel, and has released 12 art exhibitions of various themes and styles.
Time—the most prevalent and abstract of characters in everyone's life—is a major theme in Kaludov's works. "Time," asserts the artist, "is neither here nor there, yet we humans seem most consumed by it. We try to measure and put our limiting constraints around it… we chase it or try to cheat it… we frequently compete with it… we often try to delay it… we foolishly ignore it until it is too late… and sometimes, if we're brave enough, we succeed in befriending it to enjoy fully the time we're given."